Fortieth Deposit for Date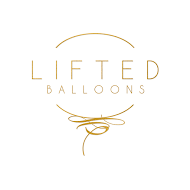 Fortieth Deposit for Date
May 10th - 40th Birthday Redwood City This is a deposit to hold the date and will be applied toward the balance.
Below is the orig. proposal that will be modified.
(1) 12 - 15' Balloon Waterfall for the entrance - $20 - $25 per foot
(1) Kissing Booth with Balloon Waterfall and Touch of Tinsel - $575/ An alternative to the Kissing Booth Copper Structure is to use Beth's structure in which the charge would be $20 - $25 per foot and 12' is appropriate.
Giant Freestanding Balloons with (5) tassel tail - $75
Giant Table Top Balloons with (1) Tassel - $55
Delivery/Installation $400 (This is a very rough estimate and depends on what you end up ordering and if it requires a rental truck.
sold out