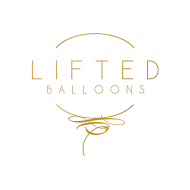 Mariotti Wedding Paid
PAID IN FULL 4/10/19
Saturday, June 8 - G V Cellars, Fairfield
Discussed option to install on Friday afternoon June 7th before Rehearsal Dinner- TBD
Color Palette: Sparkling Burgundy, Midnight Blue, White and Rose Gold Metallics
PROPOSAL
Driveway (2) Balloon Burst/Puffs to flank the gate lanterns and mark the property entrance. (1) Giant Freestanding Balloon to tie to the Wedding Signage on the road. $100
Ceremony Vow Backdrop: (2) 8' Garlands in an A-Frame design or geometric to staple to the wood wall feature. - $175
Dining Tent: (1) Epic Balloon Cloud in the center of the tent mimicking a giant chandelier. We can even bring the garland down from the balloons to mimic crystals hanging down. 100% DRAMA! I'm guessing it will need to be a 10' footprint so about 30' of balloon work so that it's stunning at every angle. $750 ( I plan to add gold metallic balloons to this which will amp up the drama and sparkle).
Wood Wall Backdrop inside the tent (2) 6' Garlands to embellish this feature as well and tie it to the ceremony look. $135
Dessert Feature: (1) "Kissing Booth" Structure with a 12' Balloon Waterfall. The Donut Buffet table will be front and center. The Bride and Groom will be able to stand and have a "cutting cake" ceremony within this structure. It'll be a gorgeous photo backdrop and serve double duty as a focal point from the outdoor dance floor. $ 375
Delivery $200/ Installation $250 ( I believe I'll need a team to install this)
Upon approval, a 50% deposit of $992.50 is required and the balance is due the week of the event, $792.50 (-$200 paid in advance to save the date).
———-
This section indicated some optional recommendations that if chosen will be considered for a trade credit.
Optional Cocktail Area: (1) 20' Meandering Balloon Waterfall Feature for the Covered Outside Deck: I recommend doing something linear and cloud like against the ceiling to avoid direct sun and wind. It would be created with smaller balloons and installed tight to the ceiling so that the balloons are not touching people. It would be like an "appetizer" for what guests can expect in the tent which will be the epic feature of the balloon work. - $400
Optional Feature for the Tasting Room Roll Up Opening: If you'd like to go over-the-top, I think a Balloon Garland spanning the opening of the Dessert Area would also make a lovely focal feature for the dance floor photos and to really showcase the Tasting Room space. It would look like the opening of the barn we used at the JSB. It likely needs to be 20' - $450
sold out