New Diablo Blacktail Logo Balance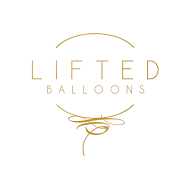 New Diablo Blacktail Logo Balance
Friday, March 15 at Concord Centre: CDA, Diablo Blacktail Chapter Fundraiser Auction
Color Palette : The color palette should be a bright explosion of summery colors. Red, White, Royal Blue, Caribbean Blue and Sunny Yellow, maybe some Sunkist Orange in the balloons. - This color palette will distinguish it from last years red white & blue.
(1) Stage Feature showcasing the new "DB" Logo. I propose a very clean, precise logo as you are presenting it publicly for the first time. The logo will be a vinyl overlay that will adhere to an 8' white circle freestanding backdrop. - $300
Adding an organic balloon feature to the rim - $300 This will create a very exciting, colorful and professional look to the stage and really showcase the new logo.
Total for the feature = $600
Entryway Feature: I propose keeping it VERY SIMPLE. Giant Freestanding Balloons that flank the entrance into the ballroom. These are great because once registration is complete, they can be moved to the merchandise "store", bar, or game area- anywhere!. $150 ($75 each) Another idea is that you could have Damon auction them off later.
Registration Table: I really think this table should have a bright checkered table cloth on it and a pretty 5' garland in our color story. It's nice to have something bright and welcoming when you arrive that makes you feel welcomed. - $55
Subtotal: $805
Installation Fee: $75
Total: $880
I'll be happy to contribute a raffle item once again for the ladies!
Thanks for the opportunity to be participate once again!
Cheers!
Upon approval I'll accept a 50% non-refundable deposit and the balance is due the week of the event.