Aurora Selfie Station Swagger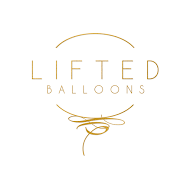 Aurora Selfie Station Swagger
An 8' garland with Aurora branding colors: Kelly Green, *Black, and Wide Black and White Striped. Secondary colors will be threaded in, I call it a "whisper" of White, Shadow (Cool Grey), Aloe, Pistachio and Citrus Greens.
Mixed Metallic Fringe will bring a touch of sparkle to the garland.
*The stripe I am using is an UPGRADE from the sample chevron stipe I showed you. I went with a sheer fabric and it's gorgeous and reflects your stripes beautifully!
Garland should be ready to deliver by Wed, August 23rd, but delivery can be determined at your convenience.
I've saved some of our original ideas so that we can add on in stages if you prefer. I am delighted to make this for your beautiful salon and will enjoy working with you!
Cheers!
Nicole
sold out