CDA Auction and Celebration PAID IN Full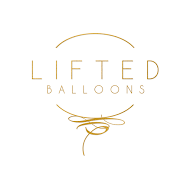 CDA Auction and Celebration PAID IN Full
The Annual CDA Auction Fundraiser, we will elevate the atmosphere with an elegant, exciting, star spangled color palette and just a little touch of cheeky humor! I'm very excited to have been chosen to address the balloon decor for your event. Following are the items that I will be addressing:
Entry/Foyer: "C" "D" "A" 40" letter balloons with a cloud of solid red and blue 11" balloons. It will have a powerful impact on the registration station, AND can be utilized later inside the dining room to maximize the space and effect. Registration tables will have a garland of mini balloon pearls.
Ball Room Entrance: Just though the threshold ( 4- 5') of the dining/ballroom we will install an 8'X8' modern balloon sculpted walk-thru balloon "arch". It is not a rainbow shape, but an organic, whimsical and exciting door-way like arch. It will look gorgeous from all angles, front and back and serve as a show stopper backdrop for raffle and prize winners to be photographed.
Far Side/Live Auction Wall: This will have an additional "C" "D" "A" installation like the foyer. It will fill up a lot of negative space, add color and interest and support the theme. After 7pm the install from the foyer will moved to the near wall directly across the ballroom from this one. It will bring symmetry to the look.
Beer Bar: (1) 36" frosty beer balloon with some reds to highlight that beer is served only at this location. Alternatively, we could spell out "beer" with gold or silver mylar balloons that are small and place them on the bar. This would look less campy but still do the job of marking the space.
Cocktail Bar: Giant Champagne Balloon (can not find martini) OR we could use a whisky balloon with blue balloons to name this bar as having mixed drinks. Alternatively we could spell "cocktails" with the smaller letter balloons 14"
Game Area: We've chosen to use some playful dice, card symbols, and a white round balloon. There are not any shapes for the dart game.
Miscellaneous: I'd like to have (1-3) giant freestanding balloons to use should any last minute embellishments be needed.
Thank you for this opportunity to add some dazzle to a very special event!
Cheers!
Terms: Once approved, a 50% deposit will be submitted.
The balance is due on day of the event, March 16th.
sale