Kitchen Sunshine and Rustic Charm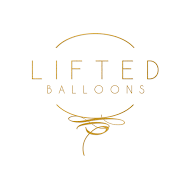 Kitchen Sunshine and Rustic Charm
(1) 5' Garland for kitchen valance in cheerful spring garden blooming colors. The color palette will have a little bits of blues to nod to your rug: fiesta, Pacific, turquoise and Cobalt mainly. There will be pops of Apricot, Buttercup, Coral, Flamingo, Cherry, Honeysuckle, Island pink. The greens will be Green Tea, Aloe, Willow, Pistachio and a touch of Everygreen. It will look like a flower garden in full bloom against a bright blue sky and there will be whispers of Vanilla and Shadow to soften. It will be super cheerful and lovely- very similar to the ones in the dress shop you liked. That one was also inspired by florals.
(1) 5' mixed media rustic garland with sweet touches. This one is for a country girl that is a little refined. It will have lots of neutrals and nudes and some whispers of aquamarine. It'll be like riding a horse with your Tiffany jewelry on!
Of course I will send some photos during progress and it can change as we go. That is what makes it fun! I highly recommend the shimmer on the tissue though. It just gives them that extra bit of love, like they've been kissed in gold.
We did not discuss a deadline, but I can have them done in a week or two.
Cheers!
sold out