Chris and Bridgets Baby Shower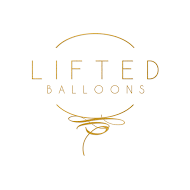 Chris and Bridgets Baby Shower
Playing off of the shower invitation I will create balloon work to reflect the modern, simple, and playful feel of the shower, full of personality like the parents!
Color Palette: Pearl White as the primary, and pops of blush, chartreuse, silver/grey, clear and little flecks of black. It will feel just like the invitation turned into a balloon sculpture!
Items: (1) 10' Balloon Waterfall to place at a focal point either for Chris and Bridget to perch under while opening gifts OR it could the backdrop of the food. IT Definitely will be used by guests for taking photos.
(1) Giant Balloon for the front entry way to welcome guests as the approach the home. I think for gender neutral it would be fun to use a grey OR a white balloon. The garland tail will be coordinate with the balloons with whispers of silver metallic fringe.
(1) 5' garland that agrees with the balloon tail. It will have the same random multi color look with a heavy hand on the ivory like the stationary inspiration. It can be used in a variety of ways. We can decide when I show up to do the installation.
Installation: There will be no installation fee. I'd like to deliver and install FRIDAY, FEBRUARY 9TH IN THE EVENING. February 10th is already booked solid so in order to make this work, I'd love to be able to install the night before like I mentioned.
Total: $400 for everything. No install fee
If there's anything you'd like to add, remove or any questions, please let me know. I'm very flexible and will enjoy styling this exciting shower with Lifted Balloons!
Cheers!
Nicole
sold out