Jani's Teardrop Trailer Garland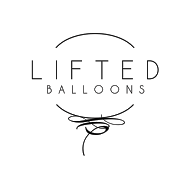 Jani's Teardrop Trailer Garland
I am super inspired by the fact that you call each other "Bee" and I think this palette will be a very bright cheerful reminder that she's thought about and loved!
I am so excited to make this garland and I'm absolutely giddy about my first garland to go around the country! I think this is the one of the most fun gift ideas that I've heard of since I began Lifted Balloons!
For Carrie's silver and yellow teardrop trailer, I propose the 5' garland be a bright mix of bumble bee colors (3 shades of yellow/pewter/creamy white/whispers of black), with silver metallic fringe. I have a black and white twine that I will experiment with to see if it can hold up to the tassels. If not, then my standard neutral string will be used.
Cheers!
sold out